It's LIVE! 
Come and get some AMAZING quilts, pillows and aprons featuring the OUT TO SEA collection. 
You just need to sign up for ONE KINGS LANE to see the event. It's a great site. Promise.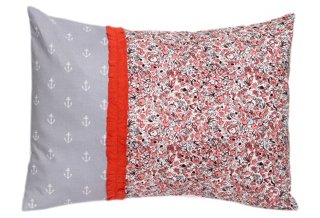 My favorite items are all the decorative pillows with real vintage trims.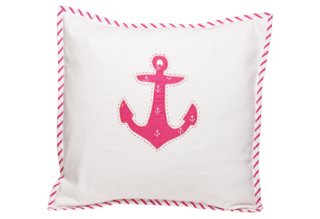 And then these canvas pillows with hand stitching....LOVE!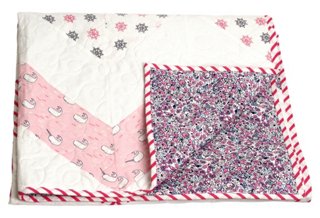 And the quilts are to die for. They forgot to open up the quilts to show the full design (oops!) but I promise, they are amazing. This one for instance, is rows of chevron, alternating with white.
These aprons are reversible, which I Love!! We have a few reversible aprons at home, and I think they are adorable.
Quilts sewn and quilted by the amazing April of Prairie Grass Patterns, Pillows sewn by Sachiko of Tea Rose Home and Susan of Lil' Tulip and Aprons by Gina of Party of Eight.
They lovingly worked together with me while I designed all the products and they sewed them together....they turned out amazing.
What a treat! I'll be shipping them from my studio with lots of love!
(you need an account, but it's worth it! No Spam, etc.)